How to Select the Right Fine Art Landscape Photograph for Your Home or Office
October 15, 2018
Displaying pieces of fine art is a great way to give your guests or clients an idea about your personality and the things that interest you. However, not many home and business owners prioritise the importance of decorating their space using fine art. When they do, they face the overwhelming options and its hard to know what to look for.
A major reason why most people struggle with finding suitable art decor for their home or office is that they simply dive into it without realising that there are numerous categories. At other times, people want to use pieces that aren't very descriptive or are tacky and look cheap (ie: a print bought from a chain store). A great option is to select a fine art landscape photograph.
However, even when it comes to selecting a fine art landscape photograph for your wall, it's not an easy process. It's inevitable that you will like more than just a few, after which you have to make an overwhelming decision as to which one you like most. Here are some suggestions as to how you can select a landscape photograph for your home or office.
Select a Location That You Know
In most cases, a person would want to choose a picture of a place that they know well, whether they have been there before or wish to go there someday. We all want to be able to explore and travel the world at some stage and when that finally happens, all of us have a special place on our list that we absolutely must go to.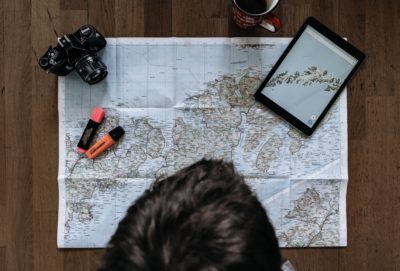 Often clients will tell me that they have visited a location and tried to take their own photograph of it, but when they get home and look at it on their computer, they realise that it is out of focus, or there are issues that they don't like. Inevitably they don't end up printing the image for their home as planned. In this situation, you can simply choose a picture of a location or place that you visited and enjoyed and has been taken by a professional such as myself. When you view the professional print on the wall, you will have even more of a connection to it as you can remember your own experience there.
At other times, a homeowner or businessperson has always dreamed of going to a certain place. So what better way to remind yourself of your dreams than to hang up a beautiful landscape fine art picture? One day you may get there to see it in real life.
Choose the Best Colours
If you're having a hard time selecting a good enough picture for your office or living room, you can simply narrow the selection down based on different criteria, such as, colour schemes. Since offices are usually painted using light tones and textures it will be relatively safe to choose most photographs, but also take into account the colours of surrounding furniture, carpets, window frames and blinds. Depending on where you are planning on placing the photograph, in an office setting, you probably want to select a piece of photographic art that has a wow factor. Your clients will enjoy it when they visit you and you can also enjoy it each day.
Choosing a piece of fine art photography for your home needs careful selection as well.  Everyone's homes are designed and decorated differently so it is going to come down a large degree to personal opinion and taste. What you can do is follow the centrepieces and features of your decor and select a picture with colours and themes that highlight them.
For instance, if you have a large number of houseplants, succulents, and bonsai trees decorating your house, you may find a fine art landscape photograph that contains green tones will suit the area well.
Fill in the Empty Spaces
Interior spaces that have empty wall space will often look like an empty and bland expanse. In most cases like these, the home or office owner would prefer a panorama photograph that can extend across the wall and draw the attention to the art work. Now while these may be expensive to print and frame, panoramas are worth it because of the captivating effect they create.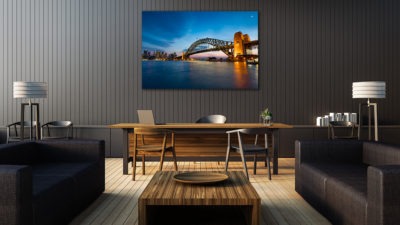 It is a good idea to think of a large photograph to almost represent a window on your wall, taking you, the viewer to the location and become lost in the scene.
Choose a Theme
Another way to select a fine art landscape print for your office or home is to choose a theme for all the art and decor in your home. If you're opting for a monochromatic look throughout the space, black and white prints will complement the interior. This is a common theme in most offices and some modern homes.
On the other hand, a home with warm tones of orange, brown and yellow can be made cosy with a fine art landscape print that implements similar colour schemes, such as Outback locations. One clear benefit of decorating your home with fine art landscape prints is that it adds greater value and homely vibes.
Whatever way you go, we have plenty of landscape photographs here that are sure to please most requirements. We also offer a money back guarantee as well!
To purchase my Fine Art Landscape Photographs for your home or office, please visit my Gallery.