Where it all began…my interest in landscape photography
March 13, 2018
After a few years of running a business that was focused on wedding videography, in 2006 I started to take landscape photography more seriously with the purchase of my first DSLR, the Canon 30D. It was a great camera, with an 8MP APS-C sensor it was the perfect introduction to a more serious side of digital photography, and back then prices of digital SLR cameras still was at the higher end. I had to settle for this mid-range camera, which was still consider semi-pro. I remember going for one of Canon's professional lenses, the 17-40m f/4 L wide angle lens.
Not longer after purchasing my DSLR, I also had the opportunity to travel to Nepal that year, on a hiking trip in the Himalayan mountains around the base camp of Mt Everest and surrounding places of interest. This was spectacular scenery and in reality, my landscape photography skills at the time did not do the place justice. We hiked around the mountain tracks for nearly 3 weeks. Maybe one day I'll be able to get back there…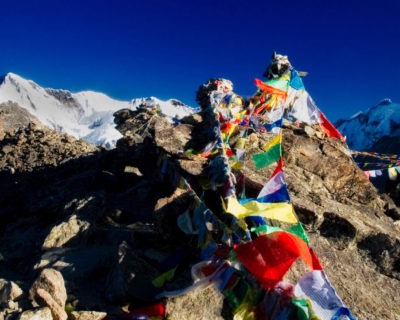 I remember how difficult it was to shoot at high altitude. We were there during winter, which was mainly just cold, but clear days. During the day there was often a fair amount of glare from the snow capped mountains and very little clouds which made exposing difficult and the availability and knowledge with filters was not readily available back then. Mind you, we were limited by what we could carry given the location and it wasn't like you could easily recharge batteries up in the mountains whenever it suited! I do remember on a couple of occasions having to take cover quickly due to low clouds that would seem to instantly surround us and reduce visibility to just a metre or two! Furthermore, the group we were hiking with didn't always want to stop when I did to setup the tripod and get the camera out!
The land was also very barren in the higher areas, with very little vegetation. However the mountains were amazing. I will never forget how impressive they were. When you are surrounded by amazing landscapes it is the natural reaction to just absorb it all in and for me, the next step is to want to take a photograph of the scene to be able to share with others. Thats what I plan on continuing to do as I travel around to some amazing places.