Upgrading to iOS 13? iPhone Photography
September 14, 2019
This week Apple will be releasing its new operating system for the iPhone, iOS 13. And it is promising some new features for its users for both taking photos and advanced photo management. With iPhone or mobile photography such a common part of our lives, it is great to know the software that powers this task continues to improve. It is possible to take excellent landscape photographs on your iPhone as well these days, especially if you only plan on sharing them online or printing them small. The best camera you have is often the one with you, and that is always going to be your phone! (in my case, the iPhone Xs!)
These days, with increasing storage limits and cloud backups, it is so easy to take many photographs of our daily life, our travel experiences, family, and other random items that catch our attention on our phones. The new iOS 13 Photos app is meant to use machine learning, within your phone, to better curate your entire library. This will allow for your 'better' images to be highlighted and it will automatically hide all of those similar or test photographs from crowding your albums. This will be via a new Photos Tab that provides you with a curated view of your best moments from every day, month, and year.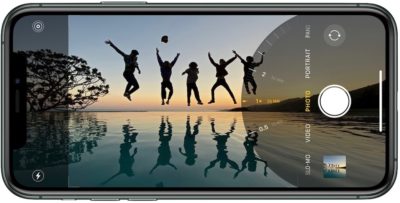 Apple says that your photos and videos will be more intelligently organised. I know this will be appreciated as it can be time-consuming when you are trying to browse through your photos and find that particular photo from your trip to Ayers Rock last year. The software will also allow for better autoplay videos that allow you to relive your previous experiences or moments you captured.
It is nice when the Photos App reminds me of a past event or holiday, collating the images into a handy little slideshow that intelligently curates for me.
You can now also have a greater level of control when you are editing your photos, on your iPhone or iPad, with new tools to allow you to make your photo just perfect. Most of the new settings have also been extended to video as well. This will be great when you have shot a video in portrait orientation but want to rotate it to landscape or crop it for example, while applying a special filter.
As I do sometimes find myself using the Portrait mode on my iPhone XS, I will also look forward to using the new portrait lighting adjustment settings that are available right in the camera app. It looks like the light can be moved around more as if you were moving it in the studio. Apple calls the new light setting High-Key Mono.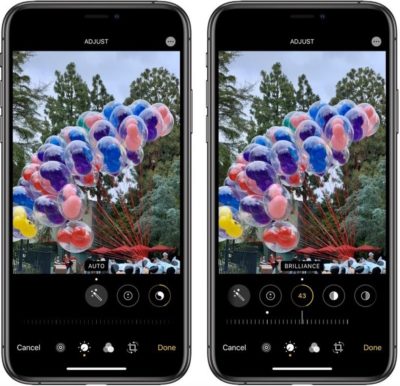 Apple plan on releasing the new software for iOS devices on 20th September 2019. Are you ready to take your iPhone photography to the next level? Perhaps you have pre-ordered the new iPhone 11 or iPhone 11 Pro to take advantage of improved cameras as well? It will be interesting to see what the reviews have to say about the phones when they start arriving in people's hands in under a week's time.
Stay tuned for an upcoming review of the soon to be released Photoshop version for iPad. Adobe is soon to release this before the end of 2019! We have been waiting for many months, but I'm particularly interested in how this will impact my workflow when I am traveling with my iPad Pro. Will I still need to take my MacBook Pro everywhere?
I'll be updating to Apple's iOS 13 this week. Make sure you back up your iPhone before you upgrade, just in case something doesn't work correctly. You don't want to lose all of your precious work and memories.
To purchase my Fine Art Landscape Photographs for your home or office, please visit my Gallery.